News
Published
Experts Wanted!
Do you speak fluent Czech and have experience in evaluation of cultural projects? Do you also have available time and energy to participate in the selection of projects under the running open calls? Excellent! We need your help!
Published
The National Institute of Public Health aims at spreading awareness about the correct use of antibiotics with its new project supported by EEA and Norway Grants.
Antibiotics prescribed for the treatment of viral diseases, e. g. flu, excessive use of broad-spectrum antibiotics or insistence from the patient's side to prescribe these drugs. This all leads to so-called antibiotic resistance, which causes over thirty thousand deaths in Europe each year, to grow. The project of the National Institute of Public Health supported by EEA and Norway Grants focused on patients' and doctors' education should help prevent the issue in the Czech Republic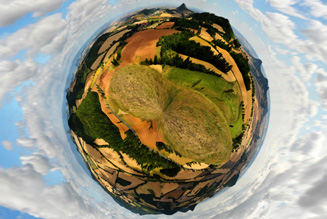 Published
Programme "Environment" - the "Oslo" grant call offers CZK 26 million for adaptation strategies
The State Environmental Fund of the Czech Republic launches the first call in the Environment, Ecosystems and Climate Change Programme, in which it will offer legal entities CZK 26 million to develop adaptation strategies to adapt to climate change at local and regional level. In the call, named after the Norwegian metropolis, applicants can receive up to 1,3 million Czech crowns, respectively cover up to 90 percent of the project's eligible costs. The applications can be submitted online from January 14 to March 15, 2020.
EEA AND NORWAY GRANTS
The EEA and Norway Grants represent the contribution of Iceland, Liechtenstein and Norway to reducing economic and social disparities and to strengthening bilateral relations with 15 EU countries in Central and Southern Europe and the Baltics.
The Czech Republic has been a recipient of this financial support since 2004 when we joined the European Union and therefore the European Economic Area (EEA) as well.
Since 2004 the EEA and Norway Funds have supported a number of interesting projects for more than CZK 6 billion in the Czech Republic. Currently the Czech Republic is the fifth biggest recipient after Poland, Romania, Hungary and Bulgaria.
The Memoranda of Understanding for a current third programming period of the EEA and Norway Grants were officially signed at the Anežský klášter premises in Prague on 4th September 2017. The Czech Republic will receive EUR 184.5 million (approximately CZK 5 billion) in the new period. Supported will be projects focusing primarily on research and innovation, environmental protection, cultural heritage and cultural cooperation, public health, education and cooperation in justice. Great emphasis is given on human rights, the inclusion of Roma and the development of civil society.
The new period also offers great opportunities for bilateral projects and activities.
Financial Mechanism Office is the secretariat of the EEA and Norway Grants for all beneficiary countries.
Would you like to know more? Watch our video...