Contacts
Ministry of Finance - National Focal Point
International Department
Centre for Foreign Assistance – Programming and Coordination Unit
EEA GRANTS and NORWAY GRANTS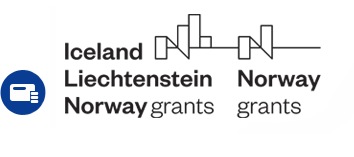 Postal adress:
Ministry of Finance - National Focal Point
International Department
Centre for Foreign Assistance – Programming and Coordination Unit
Letenská 15
118 01 Prague 1
czp@mfcr.cz 
Complaints – Announce misuse of EEA and Norway Grants:
The EEA and Norway Grants implementation is characterized by principles of transparency, openness and responsibility. There is zero-tolerance on corruption and mismanagement under the EEA and Norway Grants. In compliance with this policy the public can submit complaints and warnings about abuse or irregularities concerning the EEA and Norway Grants. Complaints and warnings can be sent directly to the National Focal Point, the Financial Mechanism Office in Brussels or to another authority responsible for financial mechanisms.
Your announcement should be sent to one of the following addresses:
National Focal Point
Postal address:
Ministry of Finance - National Focal Point
International Relations Department
Centre for Foreign Assistance – Preparation and Coordination Unit
Letenská 15
118 01 Prague 1
E-mail: stiznosti-czp@mfcr.cz
Financial Mechanism Office
- Iceland, Liechtenstein and Norway's secretariat for the EEA and Norway Grants
Postal address:
Financial Mechanism Office
Rue Joseph II, 12-16
1000 Brussels, Belgium
E-mail: alert-fmo@efta.int
Norwegian Office of the Auditor General (Riksrevisjonen)
- audit and control institution supervising the FMO and the Norway Grants
Postal address:
P.O. Box 8130 Dep
0032 Oslo, Norway
E-mail: riksrevisjonen@riksrevisjonen.no